Herefordshire Children's Services
If you believe that a child/young person is at risk of harm always make a referral to the Multi Agency Safeguarding Hub (MASH). The telephone number for MASH is (01432) 260800 or you can make a written referral using the below link:
If you have a concern for a child/young person out of hours, for example, evenings, weekends and bank holidays, make a referral to the the Emergency Duty Team. The telephone number is (01905) 768020.
If there is an immediate risk of death or serious injury call West Mercia Police on 999.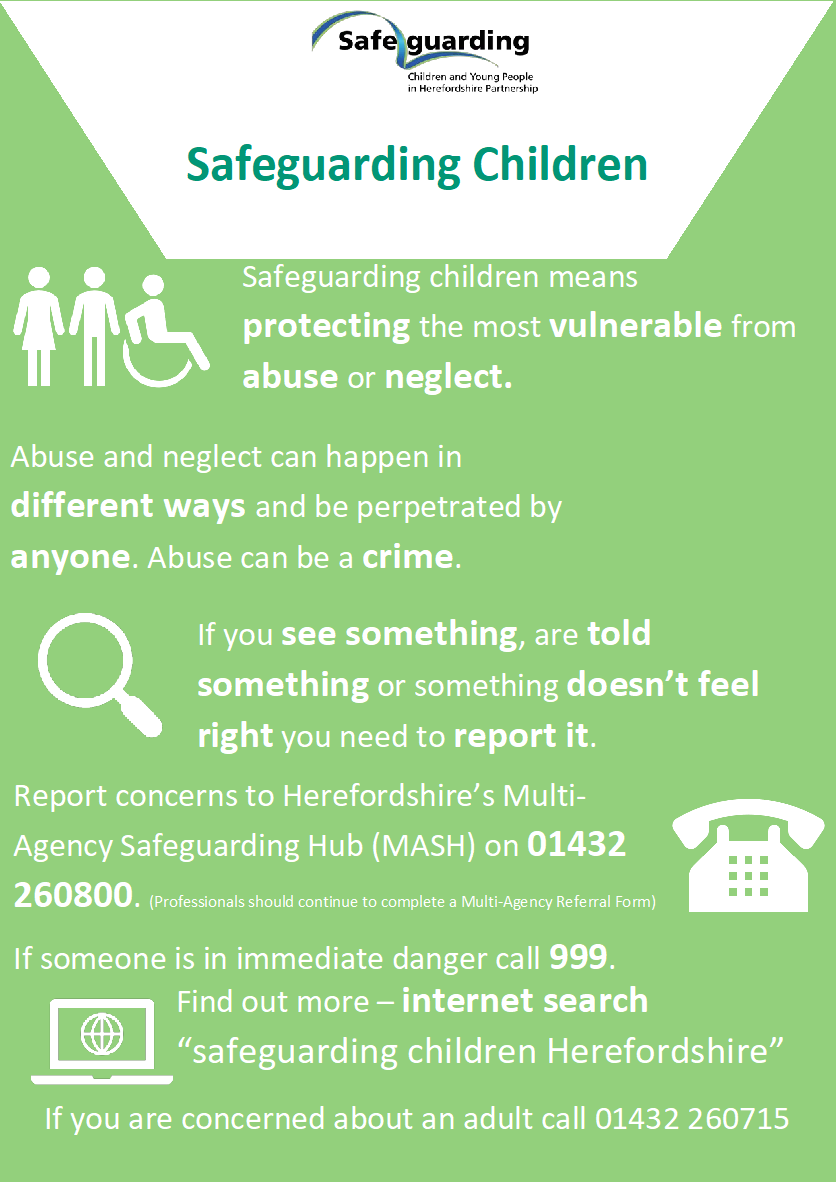 Herefordshire Levels of Need
Below is a guide to suppoort professional judgement in meeting the needs of children and young people in Herefordshire.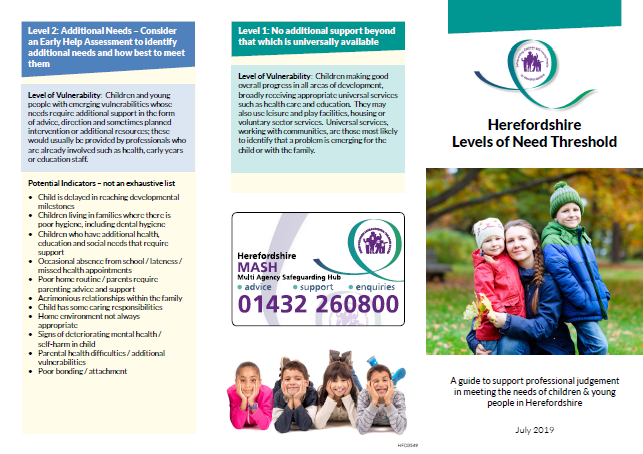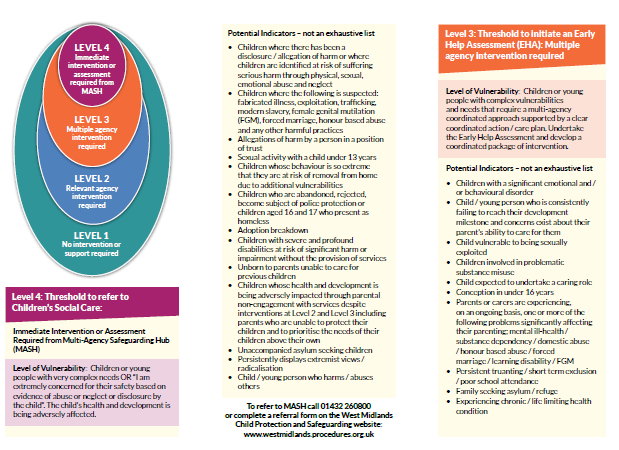 Herefordshire Adult Services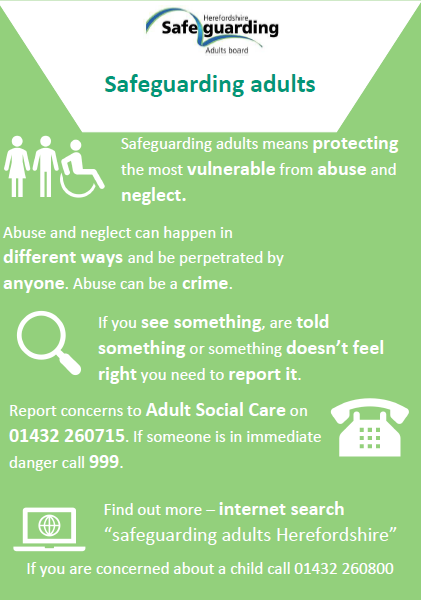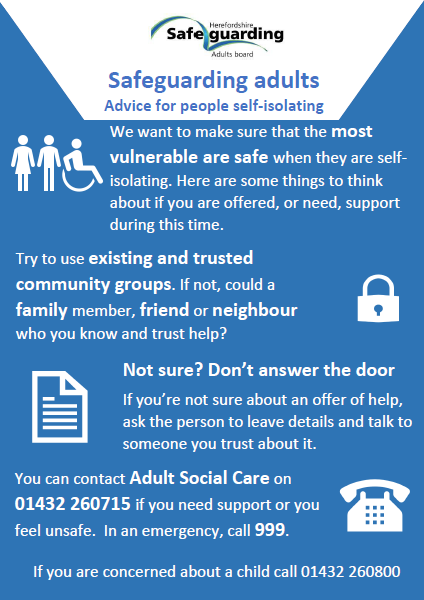 Other Safeguarding Services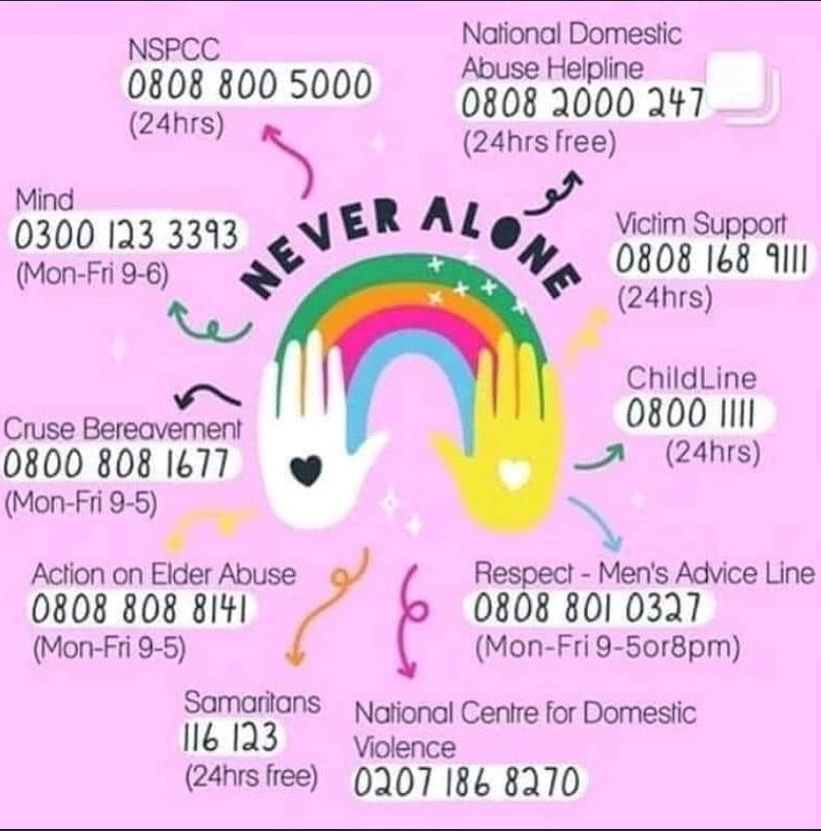 Herefordshire Directory of Services
Useful contacts for Early Help support.

Wellbing Information Signposting Herefordshire (WISH)
Herefordshire's online service for wellbeing information and local services, activities and events across the county.
Link: https://www.wisherefordshire.org/