How to Help Your Child at Home



The government have produced a list of educational websites that can be used at home for free. Some we have already listed below but others may be useful.
Government List for Home Learning
Get physical at home with STRIDE AWAY
w/b 1st June

Whiterose
https://whiterosemaths.com/homelearning/
A video and maths activities for each lesson. Please refer to week 5 lessons 1-5
Lesson worksheet and answers can be found below.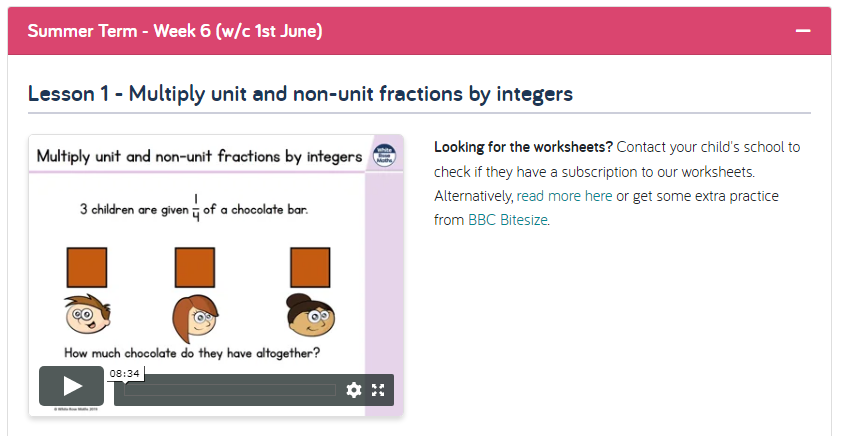 BBC Bitesize Daily
https://www.bbc.co.uk/bitesize/tags/zhgppg8/year-5-and-p6-lessons/1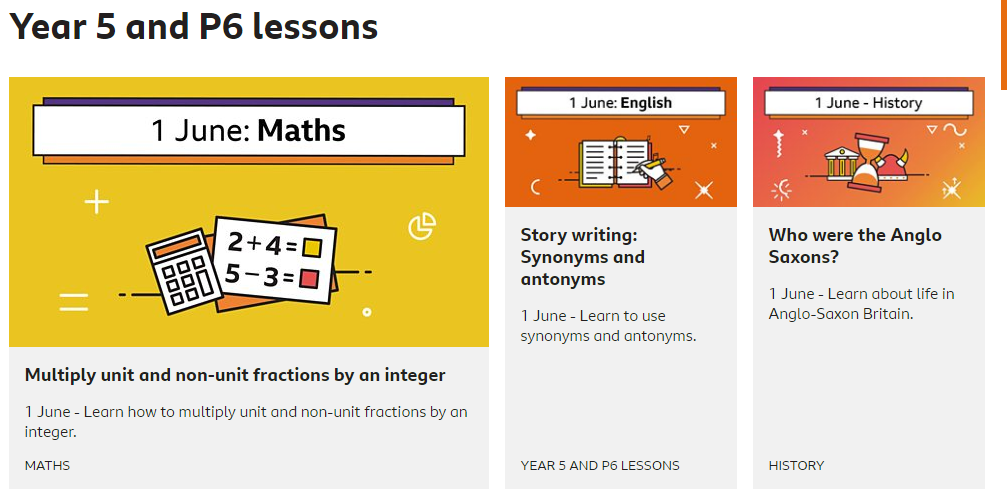 Try something different...
Terrific Technology Board Games
Take a journey around our board game and see who can make it first to the finishline, but watch out for those flat batteries on our electric cars as they could see you going backwards!
https://education.theiet.org/campaigns/look-at-me-now/activities-for-children/
Making pom-poms!
Scroll down on this lovely website to find the pom-pom video! It's really simple to make and you can make lots of lovely colourful decorations.
https://www.savethechildren.org.uk/what-we-do/coronavirus-information-advice/keeping-kids-entertained-during-lockdown#make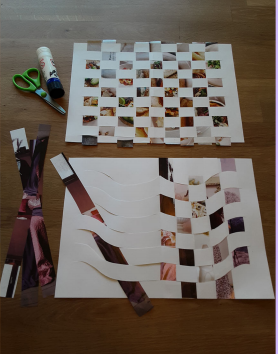 Find a picture of your favourite famous person (you could even draw one) and see how they change when they are weaved.
Make a flicker book to tell a story through dawing.

Tin Can Windsock
Make something to look bright in the garden and have fun doing it.
https://www.happinessishomemade.net/kids-craft-recycled-tin-can-windsocks/
Construct a bug hotel for Earth Day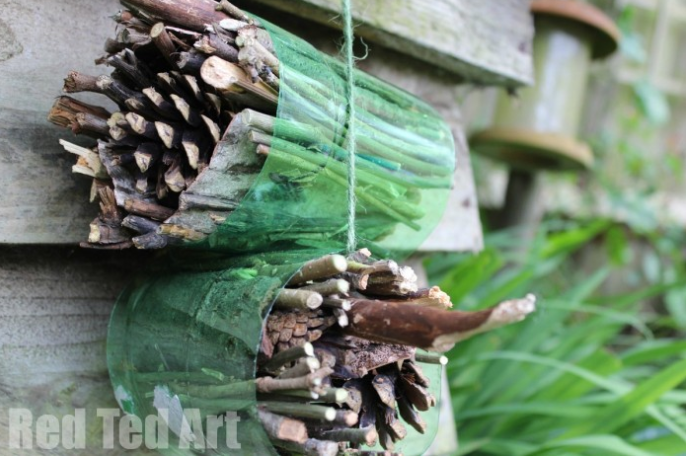 Create a cosy place for all the creepy crawlies to hang out. Cut a two-litre plastic bottle into two cylinders, then stuff it with sticks, pine cones, bark or any other natural material. Make sure to pack the organic material tightly. Then loop a piece of string or wool around the two cylinders and hang your bug hotel from a tree or branch.
Learn how to DJ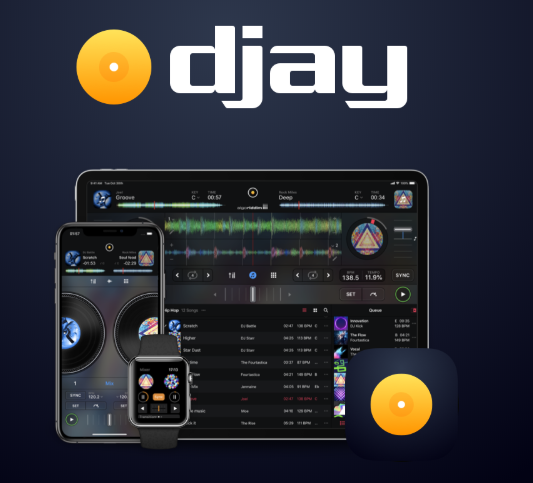 A free app that teaches the basics of djing in a fun, interactive way without the need for expensive, specialist equipment. All you need is a phone or tablet and the free djay app by Algoriddim. Djay guides users through every stage of mixing, teaching them the basics of decks and loops before giving them the freedom to mix and remix their library of music. There's even a video visualiser tool that lets users create their own music videos to accompany their mixes, and the app uses AI to help guide budding musicians through the process.
Bubble Mania Science Experiment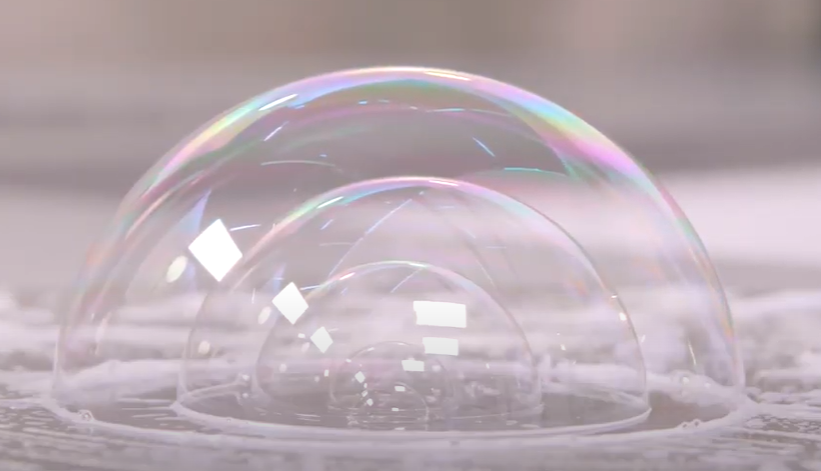 https://www.youtube.com/watch?v=6EUbKEhzLSQ
These experiments are a really fun way of bringing science and engineering to life and show that anyone can be an engineer or a scientist! Use sugar and soap to make a bubble inside a bubble inside a bubble...
Click on the links below for activities and lessons to use at home:
How many of the year 5 and 6 spellings do you know? Fun maths websites to explore!
3 minute times table challenges to try. Earth and Space activities
Writing Task 1 - advertise your town
Theme of Colour - Plan and resorces below - 24th March
Poems to read and template to write. Rainbow story Rainbow Serpent reading comprehension
Rainbow Serpent story Calculations to work through... 24 Game - Maths Challenges
Theme of Magic - Plan and resources below - 6th April
The Magic Box poem The Magic Box powerpoint Writing Frame Trickier Writing Frame
Character writing description example Magical Creature images
Subject Verb Agreement Powerpoint with Quiz
Daily Calculations Daily Calculation answers
Tricky Algebra Magic Squares Magic Squares Magic Star Magic Maths Puzzles
Click on the links below for further activities and lessons you can do at home.

.
Maths:
White Rose - Daily lessons to complete at home
https://whiterosemaths.com/homelearning/
TT Rock Stars - times tables
https://play.ttrockstars.com/auth/schools/student/42871
Maths Frame
Primary Homework Help
http://www.primaryhomeworkhelp.co.uk/maths/index.html
Nrich provides CHALLENGING maths activities for those who are ready...
English:
Topmarks - games to support reading, spelling, punctuation and grammar
https://www.topmarks.co.uk/Search.aspx?AgeGroup=3
BBC - provides activiteis and games to support the English curriculum
https://www.bbc.co.uk/bitesize/levels/zbr9wmn
Classroom Secrets - provide home learning packs to use with your child

https://classroomsecrets.co.uk/free-home-learning-packs/
Oxford Owl - Rescorces to become an amazing creative writer, possibly the next J.K.Rowling
https://home.oxfordowl.co.uk/kids-activities/creative-writing/
Weekly plan of home schooling lessons with all resources - TWINKLE 30th March